Saturday, April 23, 2011
What makes me happy?

My son has been making me so happy. Watching him grow into a man has been amazing. This past year he joined Boy's Hip Hop team at school. Seriously & really don't know where he got his rhythm.


(Front right side)


Do you have a happy list? We would love to know so click on the link below to share with us. I have to say this week has been all about Mr. Linky and I am really enjoying myself.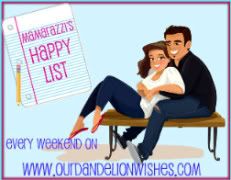 Video was not filmed by me